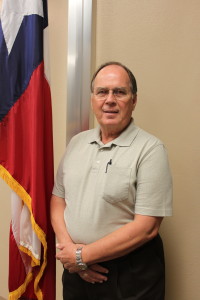 Steve Eitelman was elected as Mayor on May 9, 2015 to serve a two (2) year term. Steve grew up in Jacksonville, TX and attended Lamar College. He then went in the Navy for four (4)+ years. He has lived in Hallsville for the last 30 years with his wife Karen. They raised their two (2) boys here and both of them attended Hallsville Schools. One of their sons, Dane and his wife, still live here in Hallsville and are raising their two children.
Steve has his own Insurance Company and had been in business 40 years this year (2015). He has also been involved in JC Work and the Chamber of Commerce.
Steve is very thankful and excited to serve the Citizens of Hallsville, and looks forward to working with the community.