About our Chamber
The City of Hallsville Chamber of Commerce is our communities'  local organization of businesses whose goal is to further the interests of business in our community.  Business and organization owners & leaders advocate on behalf of our business community.  Local businesses are members, and they elect a board of directors to set policy for the chamber.

Daub Realty
Daub Realty is an independent real estate brokerage firm, committed to providing outstanding service and value to buyers and sellers.
We are known for developing quality working relationships with our clientele; relationships based on respect, integrity, and trust. Daub Realty is proud to have developed beneficial relationships with lenders, inspectors, contractors, and a wide range of housing professionals. We pride ourselves on building a solid foundation for your home to rest upon. We ensure that you have the support you need to make to make sound decisions and receive the best deal possible. We go the extra mile for you!
Daub Realty takes the time to listen to your needs and dreams. We work tirelessly to facilitate your goals without compromise. Daub Realty is committed to you.
When you are buying, selling, or investing, Daub Realty is the place to start!
Board Members
The Hallsville Area Chamber of Commerce Board is made of local area business leaders who are dedicated to our mission.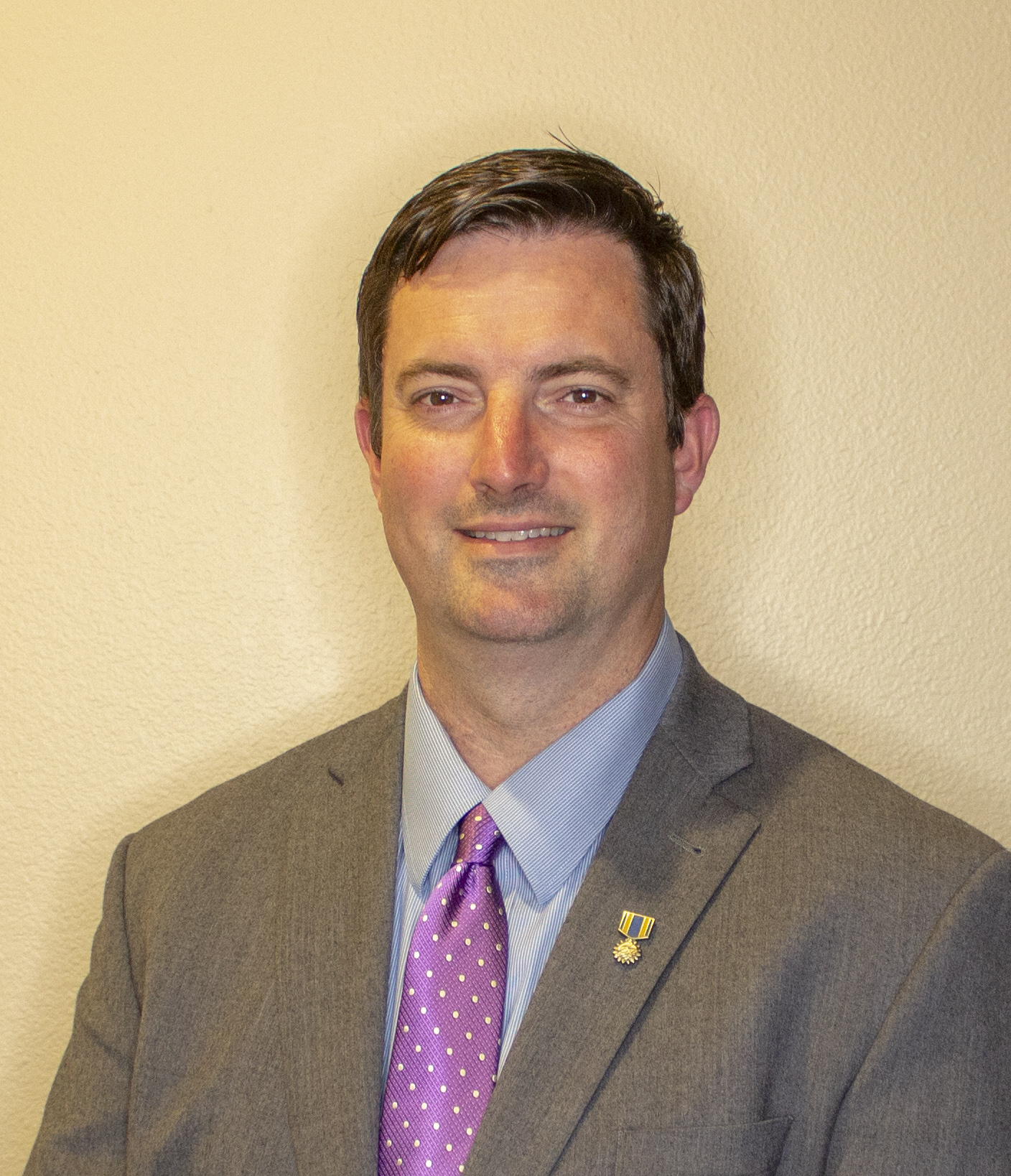 Chris Comer
President
Chris Comer's bio will be added shortly…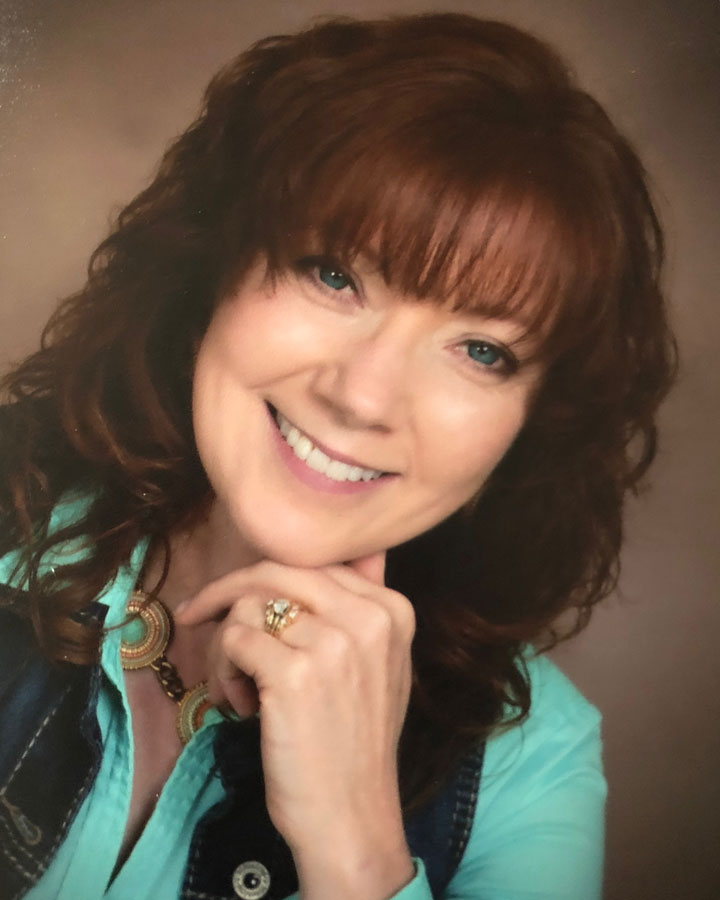 Shinia Kelsey
Vice President
Shinia Kelsey is one of the pastors at First Methodist in Hallsville.  She graduated from Hallsville and has lived here most of her life.  She has worked in an accounting practice and was previously a legal assistant until entering the ministry in 2006.  She and her husband, Bob, own Kelsey's Downtown Storage on W. Main here in Hallsville.  She enjoys hunting for antiques with Bob, taking care of their collection of animals, reading, and playing guitar and singing in the worship band and an acoustic trio.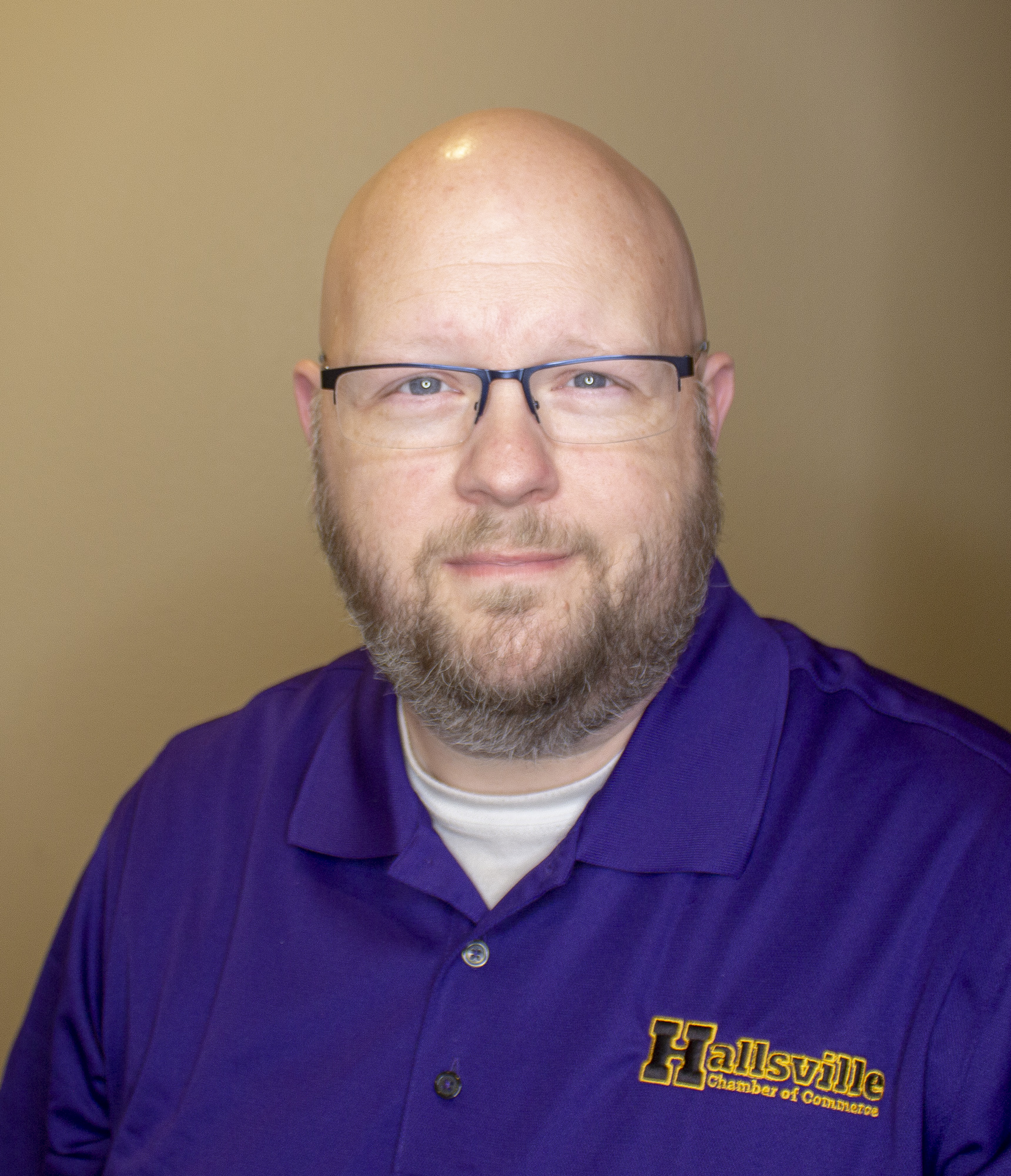 Robert Brown
Board Member
Robert Brown is Owner / Designer of Lennis Design, LLC.  Robert has over 20 years of experience in web design, logo design, and print / corporate apparel.  He enjoys working with local businesses to help them establish branding that helps them stay competitive.  He and his wife, Amy, have two children both currently attending school at Hallsville ISD.  They are recent additions (2017) to Hallsville but have found a lot to love in their new home town.  They can be found attending school events or participating with the Boy and Girl Scouts.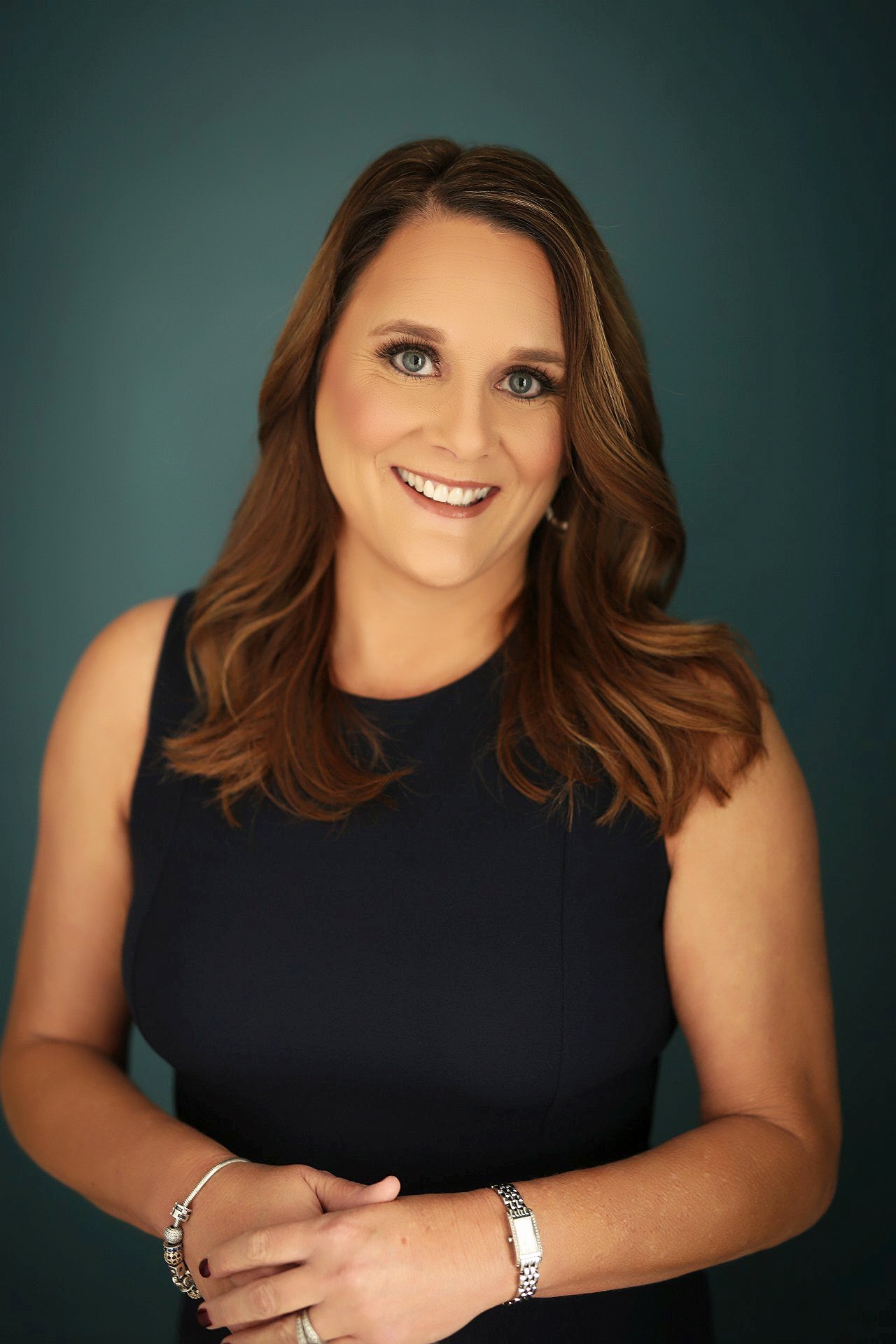 Kelli Clayton
Board Member
Kelli Clayton is Broker/Owner of Clayton Realty Solutions. She and her husband, Patrick, have three children and two grandchildren. They have recently built a home in Hallsville and made this their home. Kelli has been in real estate for thirteen years and is the Harrison County Heroes Home Advantage agent. She loves giving a portion of her commission back to our local Heroes.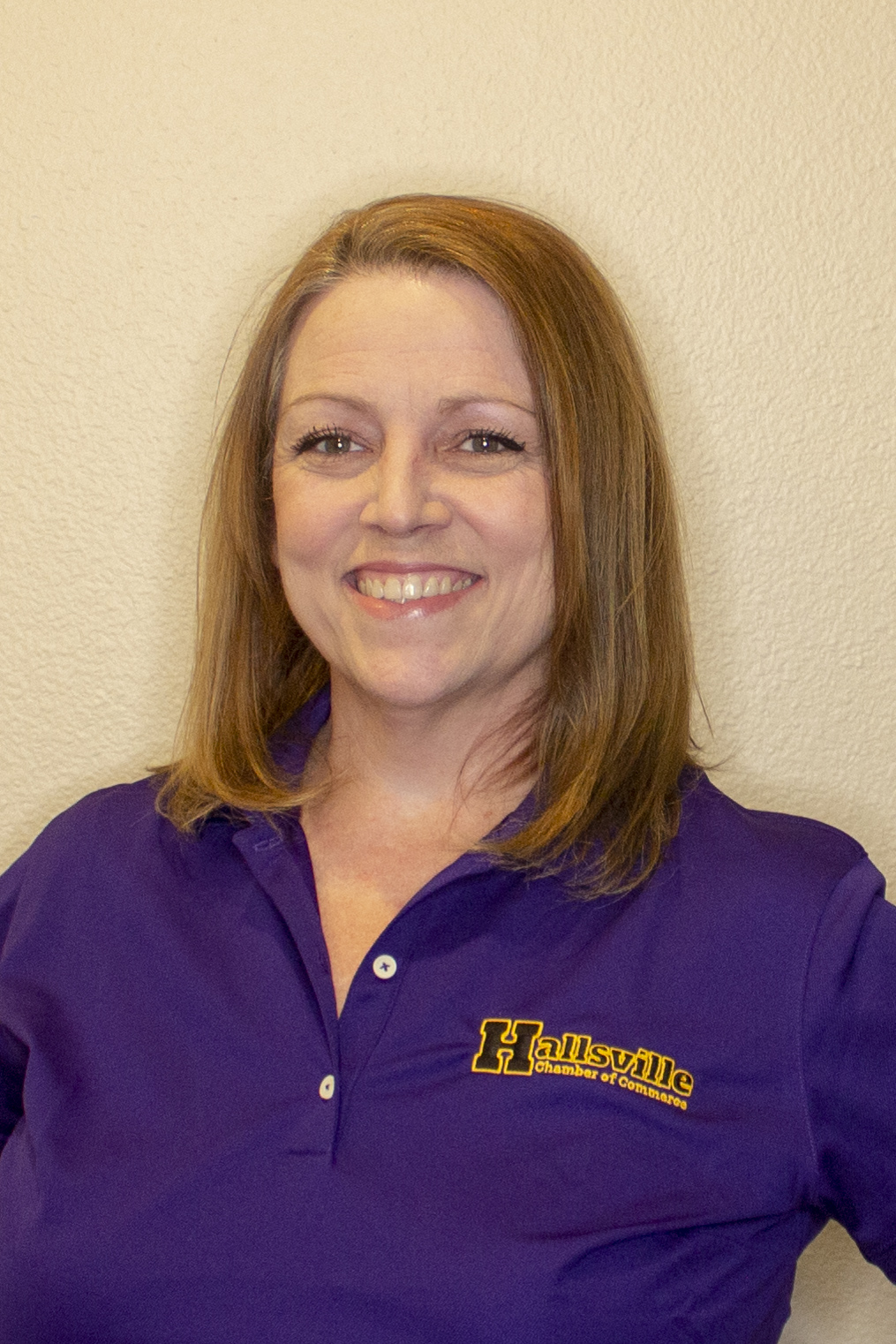 Christina Barnard
Secretary
Christina was born and raised in Hayward, California.  She then attended Tennyson High School and Cal State Hayward.  When her husband retired from the U.S. Army after serving for 22 years, they moved to Hallsville and have been here for 4 years.  Christina has been married for 22 years this September, and they have a 10 year old daughter.
She is an Independent Scentsy Consultant and loves giving back to the community.
Community Calendar
The Hallsville Area Chamber of Commerce strives to promote the continuous improvement of the common good and the quality of life in the Greater Hallsville Community through the pursuit of new business, greater networking and improved business-to-business communications and activities.
Chamber of Commerce Members
Our Chamber's Membership are highly engaged with both each other, and our Hallsville Area Community, to improve our business's and in doing so, also the quality of life for our community.
| Company Name | Primary Contact | Title | Product/Service | Email | Website | Phone | Mailing Address | Date Joined Chamber |
| --- | --- | --- | --- | --- | --- | --- | --- | --- |
| A & D Locksmith | John Graugnard | Owner | Locksmith | | | 903 471-7507 | 11414 Hwy 80, Lot 2 Hallsville, TX 75650 | |
| All Seasons Heating & Air Conditioning | Tim LaFleur | Owner | HVAC | lafleur.tim736@gmail.com | | 903 753-2665 | 122 Community Blvd, Longview, TX 75605 | 01/27/2016 |
| Amanda Croley - Farmers Insurance | Amanda Croley | Agent/Owner | Insurance | acroley@farmersagent.com | | 903 660-2825 | 208 Renaissance Hallsville, TX 75650 | 02/06/2018 |
| Andreottola, Gabby | Gabby Andreottola | Individual | Family Members | Gabby@hallsville.us | | 903 519-0940 | 3 Live Oak Cir Hallsville, TX 75650 | 03/20/2018 |
| Bear Creek Smokehouse | Robbie Shoults | Owner & President | Premium Smoked Meats | rshoults@bearcreeksmokehouse.com | www.bearcreeksmokehouse.com | 800 950-2327 | 10857 State Hwy 154 Marshall, TX 75670 | 04/24/2017 |
| Bodacious BBQ | Gabriel Ritter | Owner | Food Service | ritter6788@sbcglobal.net | | 903 668-4227 | 1164 W. Maint Street Hallsville, TX 75650 | |
| Brandon Renfro, PhD | Brandon Renfro | | Financial | brandon@brandonrenfro.com | | 903 471-0624 | 111 New Braunfels Ln Hallsville, TX 75650 | 09/27/2018 |
| Brookshires | Ray Jackson | | Grocery | director_130@brookshires.com | www.brookshires.com | 903 668-1410 | 590 W Main St Hallsville, TX 75650 | 09/03/2015 |
| Bugbusters Exterminating | Stacey & Mike Weaver | Owners | Pest Control | ineedbugbusters@cablelynx.com | www.ineedbugbusters.com | 903 295-0166 | 5622 E Country Club Rd Longview, TX 75602 | 10/23/2018 |
| Cajun Tex Restaurant | Johnny & Donna Horne | Owners | Food Service | madi101699@msn.com | www.letseat.at/cajuntex | 903 935-7719 | PO Box 1808 Marshall, TX 75671 | 07/20/2016 |
| Central Title Company | Yelinda Bartlett | | Title Company | yelinda.bartlett@centraltitleco.com | | 903 668-2547 | 212 Renaissance Dr Hallsville, TX 75650 | 05/20/2016 |
| Chugg's Tea & Water Co. | Kayla Graber | Owner | Food Service - Drinks | chuggstea@yahoo.com | | 903 660-7533 | 213 W Main St Hallsville, TX 75650 | 01/17/2017 |
| Clayton Realty Solutions | Kelli Clayton | Owner/ Broker | Real Estate | kelli.clayton@yahoo.com | www.soldbykelliclayton.com | 903 930-5375 | PO Box 1321 Hallsville TX 75650 | 09/26/2017 |
| Community Bank | Shelly Mitchell | | Financial | smitchell@cbanktexas.com | www.cbanktexas.com | 903 660-2265 | PO Box 2232 Longview, TX 75606 | 08/27/2015 |
| Daub Realty, LLC | JP Daub | Owner/ Broker | Real Estate | jp@daubrealty.net | www.daubrealty.com | 903 215-8380 | 420 S Central Hallsville, TX 75650 | 02/08/2017 |
| Drake Chapman Real Estate | Teresa Drake & Larry Chapman | Agent/Owner | Real Estate | llchapman54@gmail.com | drakechapman.com | 903 660-2774 | 102 Willow St. Ste. A Hallsville, TX 75650 | 09/01/2015 |
| East Texas Aging & Disability Resource Center | Patti Brady | | Outreach | patti.brady@communityhealthcore.com | www.exadrc.org | 903 295-5922 | 501 Pine Tree Rd U-16 Longview, TX 75604 | 03/28/2018 |
| East Texas Professional Credit Union | Bruce Bartlett | Branch Manager | Financial | bruceb@etpcu.org | www.etpcu.org | 903 445-9049 | 802 W Main St Hallsville, TX 75650 | 06/03/2016 |
| Edward Jones | Chris Comer | Financial Advisor | Financial | chris.comer@edwardjones.com | www.edwardjones.com | 903 660-5156 | 328 W Main St. Hallsville, TX 75650 | 02/25/2016 |
| First United Methodist Church | Brian Brooks | | | pastor@fumchallsville.org | | 903 660-3216 | 1256 W Main St Hallsville, TX 75650 | 01/18/2018 |
| Goforth Custom Builders | Tommy Goforth | Owners | Home Builders | tommy@goforthcustombuilders.com | www.goforthcustombuilders.com | 903 424-6589 | PO Box 1173 Hallsville, TX 75650 | 09/26/2017 |
| Goosehead Insurance | Ashleigh Buchanan | Agent/Owner | Insurance | ashleigh.buchanan@goosehead.com | www.goosehead.com/ashleigh-buchanan | 903 215-8242 | 2401 Judson Rd, Ste. 103 Longview, TX 75605 | 02/22/2016 |
| Greer, James & Carol | | | Family Members | cgreer@hisd.com | | 903 668-2366 | PO Box 464 Hallsville, TX 75650 | 03/01/2016 |
| Guaranty Bank & Trust | Dan Herrington | Senior Vice President | Financial | dherrington@gnty.com | www.gnty.com | 903 660-2181 | PO Box 600 Hallsville, TX 75650 | |
| Gum Springs Water Supply Corp. | Derrick Todd | General Manager | Water Supply Corp. | derrick@gswsc.com | www.gswsc.com | 903 660-3420 | PO Box 750 Hallsville, TX 75650 | 01/31/2017 |
| Hallsville Athletic Booster Club | Frank Buchanan | President | Atheltic Booster club | | | 903 738-0629 | PO Box 810 Hallsville, TX 75650 | 02/11/2016 |
| Hallsville Education Foundation | Beth Godsey | | Non Profit Organization | bgodsey@hisd.com | www.hisdfoundation.org | 903 668-5994 | PO Box 810 Hallsville, TX 75650 | 12/06/2016 |
| Hallsville Family Denistry | Brandon Greer | Owner/President | Medical | drgreer@hfd.me | www.hfd.me | 903 668-5477 | PO BOX 1180 Hallsville, TX 75650 | 09/21/2015 |
| Hallsville Floral | Wayne & Sandra Walker | Owners | Floral | hallsville_floral@msn.com | | 903 668-4741 | PO BOX 31 Hallsville, TX 75650 | 09/01/2015 |
| Hallsville Hardware | Mike & Skip Buchanan | Owner | | m.l.buchanan@cobridge.biz | | 903 660-2012 | PO Box 96 Hallsville, TX 75650 | |
| Hutcherson, Donna Dean | Donna Dean Hutcherson | Individual | | ddhutch@juno.com | | 903 235-0950 | | 11/29/2018 |
| Kelsey's Downtown Storage | Bob Shinia Kelsey | Owner | Storage Facilities | sdkelsey81@gmail.com | | 903 452-5855 | PO Box 195 Hallsville, TX 75650 | 01/22/2018 |
| Key, Rhonda & Lance | Rhonda Key | | Family Members | | | 903 932-3129 | 304 Dalee Drive Hallsville, TX 75650 | 02/13/2018 |
| Lennis Design, LLC | Robert Brown | Owner | Web Design | robert@lennisdesign.com | lennisdesign.com | 903 309-0030 | 2376 Lansing Switch Rd, Longview, TX 75602 | 05/29/2018 |
| Longview Computer Center | Cody Hertel | CEO | Computer & I.T. | cody@lccsite.com | lccsite.com | 903 295-1000 | 2161 Gilmer Rd. Longview, TX 75604 | 09/27/2018 |
| Meadowbrook Funeral Home | Melinda Gaulden | Funeral Director | Funeral Services | mg@meadowbrookfh.com / bradleyr12@gmail.com | www.meadowbrookfh.com | 903 935-2019 | 1804 S Washington Ave. Marshall, TX 75670 | 11/08/2017 |
| Milano's Pizza | Shadi Kawafeha | Owner | Food Service | shadikoof3@gmail.com | | 903 668-2901 | 324 W Main St Hallsville TX 75650 | 08/08/2017 |
| Miss Minnies Place | Renee Sutton | Owner | Food Service | rjsutton1961@gmail.com | | 903 660-0101 | 544 Etheredge Road Hallsville, TX 75650 | 03/12/2018 |
| MJ's Photography | Mary Ann Vanicek | Owner | Photography & Video | mjsphotography2009@gmail.com | | 512 470-6660 | 109 Germantown Hallsville, TX 75650 | 08/24/2017 |
| Ogilvie Family Properties (Pine Place Apartments) | Tasha Cifuentes | | Property Management | tashac@ogilviefc.com | | 903 753-0600 | PO Box 312 Longview TX 75606 | 10/03/2017 |
| PM Enterprises | Dede Howell & Suzanne Blakely | | Property Management | dedehowell911@aol.com/ suzanneblakeley@hotmail.com | www.propertymanagementofeasttexas.com | 903 234-0110 | 115 Community Blvd Longview, TX 75605 | 08/26/2016 |
| QX DM/KDOK Radio | Jim Allen | Owner/Manager | Radio Station | jim@qx-fm.com | www.qx-fm.com | 903 643-7711 | PO Box 1008 Kilgore, TX 75663 | 02/02/2016 |
| Roofmasters, LLC | Jack Walton | Owner | Construction | jack@roofmastersgc.com | roofmastersgc.com | 903 660-2309 | 165 McPherson Rd Hallsville, TX 75650 | 02/06/2018 |
| Scentsy | Christina Barnard | Star Director | Home Fragrance Products | clbarnard71@yahoo.com | www.avengers.scentsy.us | 903 471-1889 | 132 Shawnee Trail Hallsville, TX 75650 | 09/02/2015 |
| Sonic Drive In | Brandon Sheffield | Manager | Food Service | store4229@sonicpartnernet.com | www.sonicdrivein.com | 903 668-2220 | 3167 S FM 730 Decatur, TX 76234 | 11/07/2018 |
| Steve & Linda Sides | | | Family Members | ssides47@gmail.com | | 903 668-2772 | 221 Longmont St Hallsville, TX 75650 | 08/24/2015 |
| Texas Farm Bureau Insurance | Obie Baker, Debbie Gary, Ben Marjason, Barry Sheets, Charisma Rosenquist | | Insurance | obaker@txfb-ins.com | | 903 660-2600 | PO Box 1166 Hallsville, TX 75650 | 02/13/2017 |
| Texas State Technical College | Blake Cox | Field Development Officer | | bccox@tstc.edu | https://www.tstc.edu/campuses/marshall | 903 407-8483 | 2650 E End Blvd S. Marshall, TX 75672 | 12/15/2018 |
| Woods Chiropratic Center | Tucker Woods | Owner | Chiropractor | twoodsdc@gmail.com | www.woodschiro.com | 903 668-2787 | 111 Community Blvd. Longview, TX 75605 | 09/08/2015 |
Contact
Call us @ 903-619-2279  or use our contact form below: