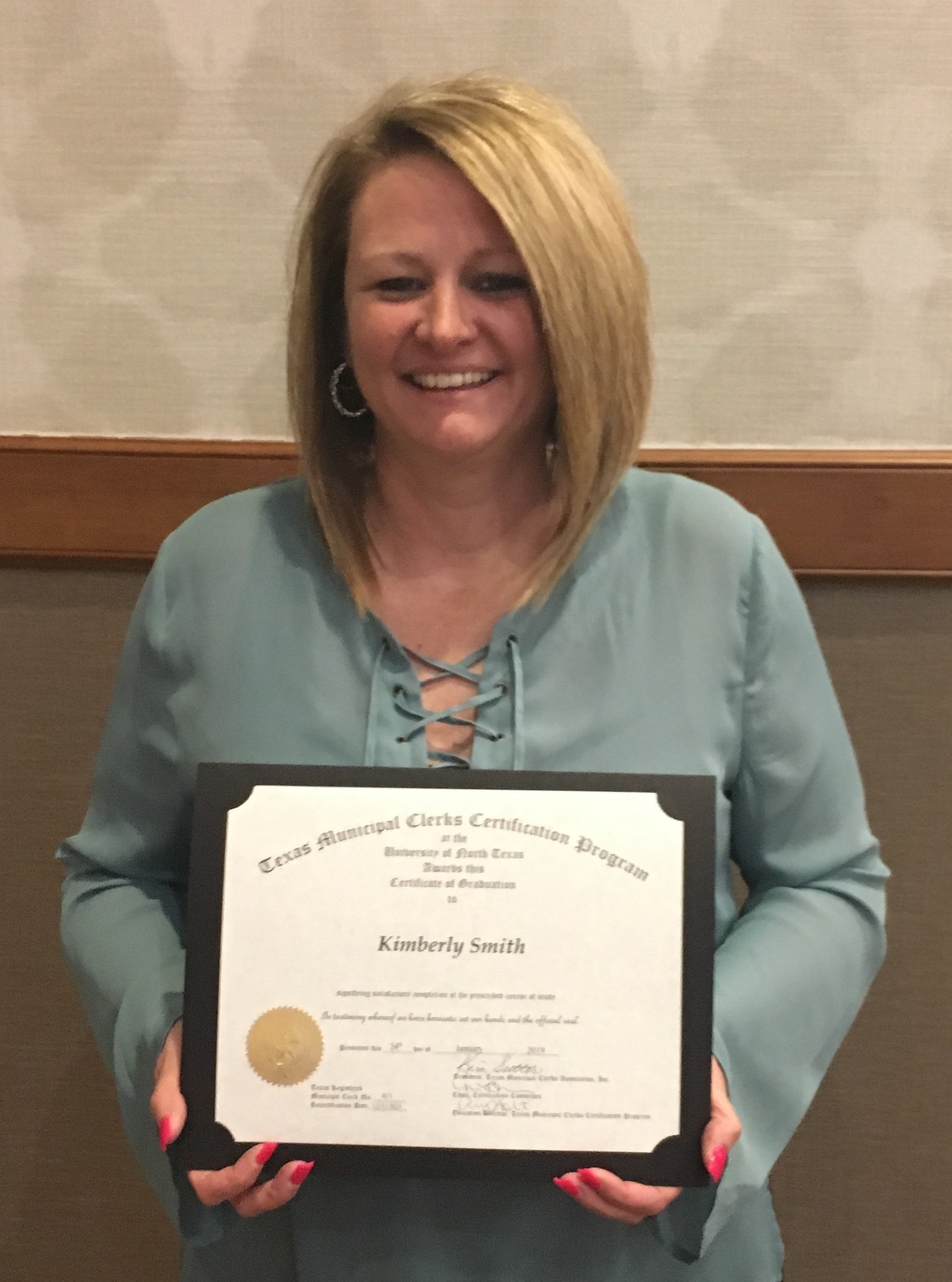 Kimberly (Kim) Smith
City Secretary
Kimberly (Kim) has an Associate's Degree in Business Administration from Baker College, Michigan. Kim is originally from Michigan and moved to Texas in June of 2008. She has worked in Municipal Government since 1998. Kim currently received her certification from Texas Municipal Clerks Association in January 2019.
Kim worked for the City of Clare, Michigan, for over nine years, and the City of Wallad Lake, Michigan, for one year before moving to Texas in 2008. Kim started working at Harrison County Auditor's Office in June 2008, and worked there for sixyears before coming to the City of Hallsville in 2014.
Kim has two children, daughter Alexis, and son Zach. Both Alexis and Zach graduated from Hallsville High School. Alexis graduated from East Texas Baptist University in Marshall, Texas, and Zach is currently enrolled at Letourneau University in Longview, Texas.