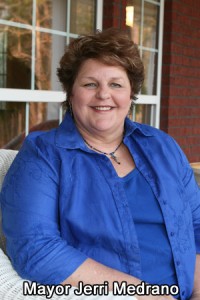 We are pleased that you have chosen to visit us on the City of Hallsville web page.Here you'll discover everything you need to know concerning Hallsville municipal government, including general information about City services, City Council meetings, City employment opportunities and more.  Our goal is to provide you with the latest and most accurate City news and information.For out-of-town guests, we invite you to personally visit Hallsville and discover why more than 3,500 people call Hallsville home.
Our city if located just 140 miles east of Dallas/Fort Worth, Texas, and 50 miles west of Shreveport, Louisiana.  You can easily get here from Interstate 20, U.S. Highway 80 or one of several highways that pass through or near our community.  Our area is served by several airports:  Shreveport Regional Airport located just a short 40 minute drive to the east of Hallsville, East Texas Regional Airport located about 30 minutes west of Hallsville, and Harrison County Airport located in Marshall.
Our community enjoys a low cost of living, warm climate, and abundant recreational, educational and cultural opportunities, excellent medical services, fine dining and convenient shopping nearby.
The Hallsville area has a diverse economic base, a positive attitude that encourages new business ventures in our community.
I hope this Internet Web site will pique your curiosity about Hallsville and prompt you to schedule a visit soon!